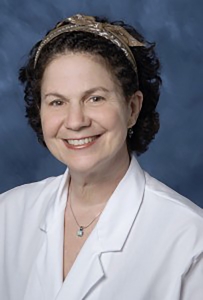 I am writing to give my whole-hearted support for Connecting to Care and the services this outstanding non-profit provides.
The Department of Psychiatry has been providing telepsychiatry services to consumers of Far Northern Regional Center for over a decade and has been collaborating with Connecting to Care for that purpose. Our faculty has a collaborative relationship with the founders of Connecting to Care, who established a program that provides services for FNRC clients in need of specialty psychiatry services not available anywhere in the FNRC service area.
I have experienced firsthand the successes made by consumers when utilizing the Connecting to Care Assistive Technology Services and its positive impact on the following;
Increased access to self-advocacy opportunities for consumers with the use of Assistive Technology.
Providing a replicable, state of the art model for employment through the application of technology for specialty populations.
Having worked in telepsychiatry since 1996, I am well aware of the difficulty in designing integrated programs and then maintaining services. They have been easy to set up, yet have had poor sustainability and have come and gone. I am also aware of the need to adapt employment and self-advocacy opportunities to the regional center population and the local service network.
I believe the staff at Connecting to Care has done an exceptional job with this. Suzi Coleman is a gifted administrator who really knows how to make these programs operate successfully in a collaborative manner. She is a collaborator and co-author on an article we wrote entitled, Telepsychiatry for Children with Developmental Disabilities: Applications for Patient Care and Medical Education, accepted for publication in Child Psychiatric Clinics of North America Jan 2011.
In summary I support the Connecting to Care without exception.
Sincerely,
Roxy Szeftel MD
Szeftel Medical Group – L.A. Telepsychiatry
Director, Child Psychiatry and Child Psychiatry Training
Telepsychiatry Developmental Disabilities Clinic
Assistant Clinical Professor of Psychiatry, UCLA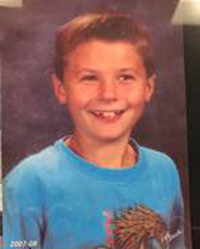 Our son Brandon G. has been a client of Connecting to Care for many years in Redding. Brandon has Autism. The service provided by Connecting to Care is excellent and far exceeds anything else that is available here in Northern Ca.
Years ago Brandon was briefly seen locally by the only available child psychiatrist in all of Redding. The initial visit was brief and the follow up appointments were very short and conducted by staff, not the psychiatrist. The immediate recommendation was to give Brandon Risperdal. Our son has never been diagnosed with bi-polar disorder and after reviewing all the side effects of this heavy drug we declined to give it to him. Looking back now at that painstaking decision to medicate Brandon with Risperdal declining it was the right choice. It's frightening to think a child at this age pictured below would be prescribed Risperdal after a 30 minute consultation. There is clearly a lack of providers locally and serving this population is out of the scope of practice for our primary care physicians. I fear without the quality care provided by Connecting to Care, Brandon could be institutionalized. There is nothing else available in Redding that has the quality, consistency and the concern for Brandon's well being at heart. Thank You – Scott G.
Thanks to Connecting to Care and their Assistive Technology program, I am an Augmentative Communicator. Before I received my device I felt trapped within myself because I couldn't express my feelings or thoughts. Not being able to do so, led to behaviors. After being introduced to Assistive Technology the door that led to communication was unlocked and as a result I no longer have any behaviors. The AT Library and Assessment Center is a wonderful resource. I am now able to communicate everything and anything I want to say, as well as work a regular job and live independently in society. I would like to thank Connecting to Care, Far Northern Regional Center and Sierra Health Foundation for their support of individuals like me who would otherwise be forced to live a silent life. – Isabel Duncanwood
When my son, Ethan was diagnosed with Autism there were little if any services related to psychiatric care in our rural area. In order for him to receive the best and appropriate care we had to travel hundreds of miles away from my home. This was very difficult on him and the doctors did not see an accurate picture of his mental health because he was always in an anxious and irritable state from his travels. When we were introduced to telemedicine services it provided a unique opportunity for Ethan to receive specialized pediatric psychiatric services in our area. Most importantly, it allows the doctors from Cedars-Saini to see Ethan in an environment that was familiar to him, along with support staff from Connecting to Care, that are also familiar with him. This has resulted in an accurate assessment of his mental health so evaluations and therapeutic interventions are appropriate providing the best treatments and positive results. We would like to express a heartfelt Thank You to Connecting to Care for providing this wonderful resource to our region. – Gina Grecian