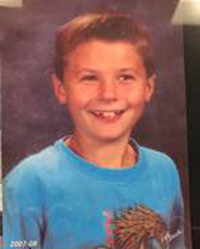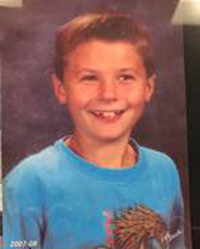 Father of son with Autism
Our son Brandon G. has been a client of Connecting to Care for many years in Redding. Brandon has Autism. The service provided by Connecting to Care is excellent and far exceeds anything else that is available here in Northern Ca.
Years ago Brandon was briefly seen locally by the only available child psychiatrist in all of Redding. The initial visit was brief and the follow up appointments were very short and conducted by staff, not the psychiatrist. The immediate recommendation was to give Brandon Risperdal. Our son has never been diagnosed with bi-polar disorder and after reviewing all the side effects of this heavy drug we declined to give it to him. Looking back now at that painstaking decision to medicate Brandon with Risperdal declining it was the right choice. It's frightening to think a child at this age pictured below would be prescribed Risperdal after a 30 minute consultation. There is clearly a lack of providers locally and serving this population is out of the scope of practice for our primary care physicians. I fear without the quality care provided by Connecting to Care, Brandon could be institutionalized. There is nothing else available in Redding that has the quality, consistency and the concern for Brandon's well being at heart. Thank You – Scott G.
https://connectingtocare.org/wp-content/uploads/2015/11/Brandon-1.jpg
249
200
P42 WebDev
https://connectingtocare.org/wp-content/uploads/2017/11/CtoC_logo_295x232.png
P42 WebDev
2015-11-11 18:34:27
2020-02-17 15:49:08
Father of son with Autism